How to Use:
GrandeLASH-MD
Lash Enhancing Serum
&
GrandeLASH-SEPARATOR
Lash Separating Comb

How to Use:
GrandeLASH-MD
Lash Enhancing Serum
&
GrandeLASH-SEPARATOR
Lash Separating Comb
Follow this example of proper application and apply one single swipe to both eyes with one dip of product.
GrandeLASH-MD Lash Enhancing Serum Application Tips

💖 Do: Apply a single stroke to your upper lash line, at your lash root - as you would a liquid eyeliner
💔 Don't: Apply GrandeLASH-MD to lower lash line or inner tear duct area


💖 Do: Use a single dip for both upper lash lines, removing any excess product on the applicator
💔 Don't: Use more than one dip or multiple strokes of product for both eyes

💖 Do: Apply product to a clean, dry face and allow to dry for 1-2 minutes before laying down and/or applying additional products to face
💔 Don't: Layer over products or rub eye/lay down before letting product dry
💖 Do: Apply once a day for first 3 months and then every other day for maintenance
💔 Don't: Apply more than once a day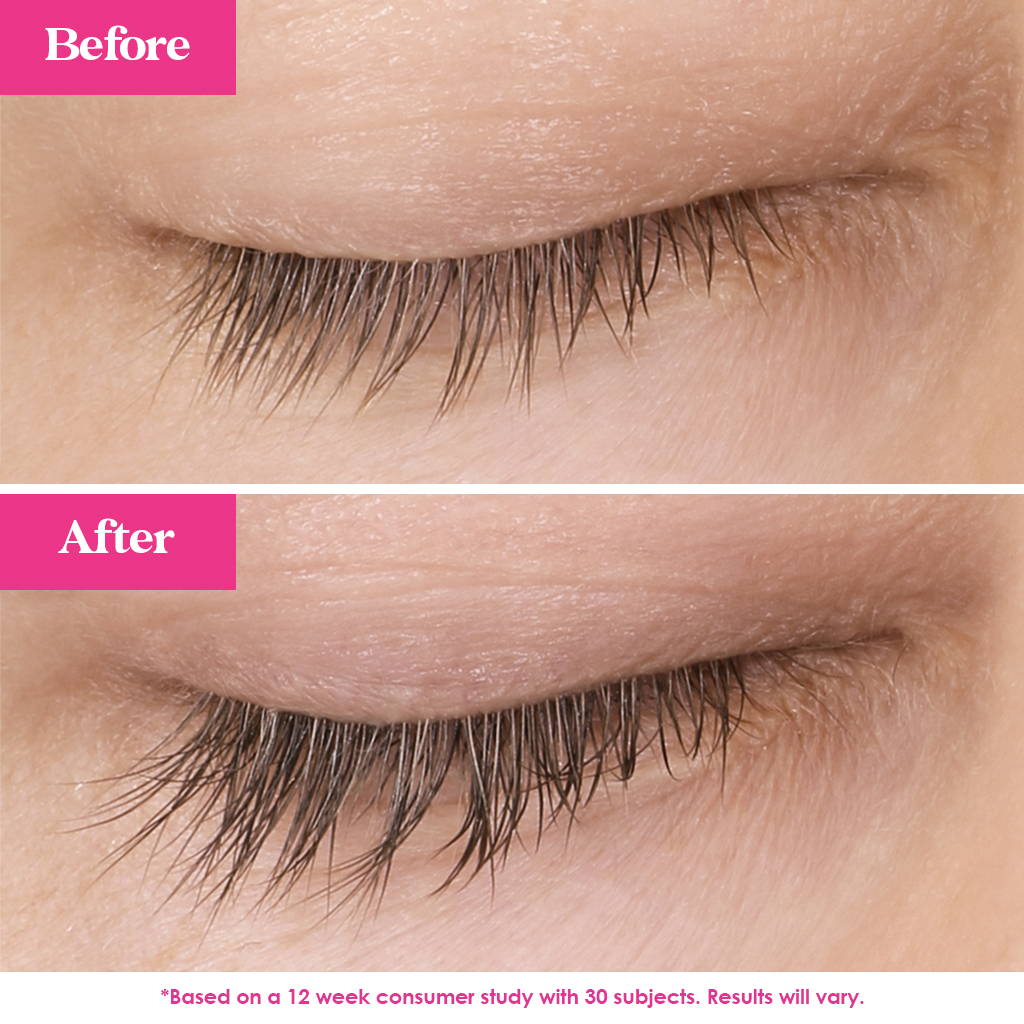 💖 94% saw healthier looking lashes
💖 91% saw longer looking lashes
💖 97% saw more visible lashes
*Based on a 12 week consumer study with 30 subjects. Results will vary.
GrandeLASH-SEPARATOR
Lash Separating Comb

What is this tool?
The GrandeLASH-SEPARATOR is a curved, metal lash separating comb that fits perfectly to the contour of your eye to hug lashes without any tugging.


What are the benefits of brushing your lashes?
Brushing your lashes is a vital step in lash care and should not be overlooked! It not only removes dust or dirt but increases blood supply to the area to promote healthier looking lashes.


How do I use it?
✨ For Lash Care: Brush your lashes prior to applying GrandeLASH-MD to stimulate the lash follicle.
✨ For Mascara Application: Brush your lashes pre or post mascara application to instantly separate, lift, & fan your lashes.
For any additional questions or assistance, please reach out to giftingus@grandecosmetics.com
We reached out to some of our favorite creators and authentic GrandeLASH-MD users to see what #BigLashEnergy means to them! It's no surprise that GrandeLASH-MD transformed the look of their lashes, but their stories talk of their overall enhanced confidence.
First up, Cadija AKA @ca.dija. She's a model, fitness queen, and travel adrenaline junkie––you can find her on world traveling tik tok! Here's what she has to say about GrandeLASH-MD:
"All my eyelashes fell out because I was allergic to lash extension glue. I started using GrandeLASH-MD shortly after and now I can rock my own natural lashes and still feel just as beautiful."
Next up, Chloe AKA @chloewong.sf––college student and dancer. Here's why she loves GrandeLASH-MD and how she defines #BigLashEnergy:
"Big Lash Energy means waking up in the morning, feeling a lot more confident and naturally beautiful."
Next we have Rachel, AKA @livelygirlfitness. She's a WFH nutritionist & personal trainer, momma to four year old twins & a two year old, and a professional multitasker. She defines #BigLashEnergy as:
"Big Lash Energy means having the confidence which transpires into feeling better and treating people better because when you look good you feel good."
Last up, Rachel AKA @theberrybestt, an environmental engineer, local hippie & granola gal, and dog lover! She's lovin' GrandeLASH-MD because:
"My lash results make me feel so feminine even when I'm outdoors not wearing any makeup for days because of my longer looking lashes."